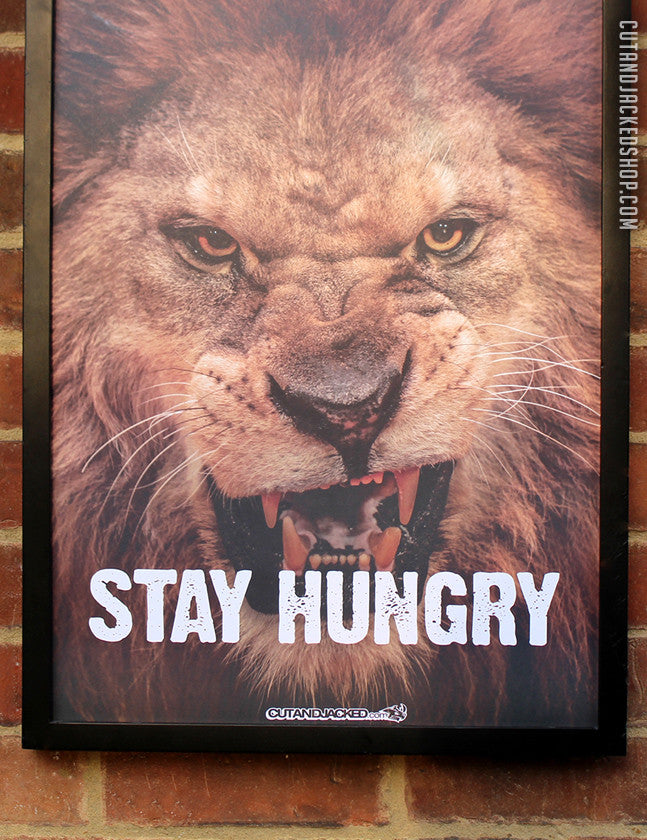 STAY HUNGRY - A2 Poster
$28.00
We are about progress, ambition and realised goals & dreams. The words "Stay Hungry" are a simple reminder to keep that burning fire alive in order to get your goals realised.  If you are about PROGRESS, this poster was built for you.
Large high quality poster "Stay Hungry"
Size: A2 (420mm x 592mm), (16.5 inches x 23.3 inches)
Material thickness: 300gsm
Packaging: Packaged in durable tube.
Shipping to anywhere in the world, usually takes between 5-10 working days via Airmail.

Not including frame.