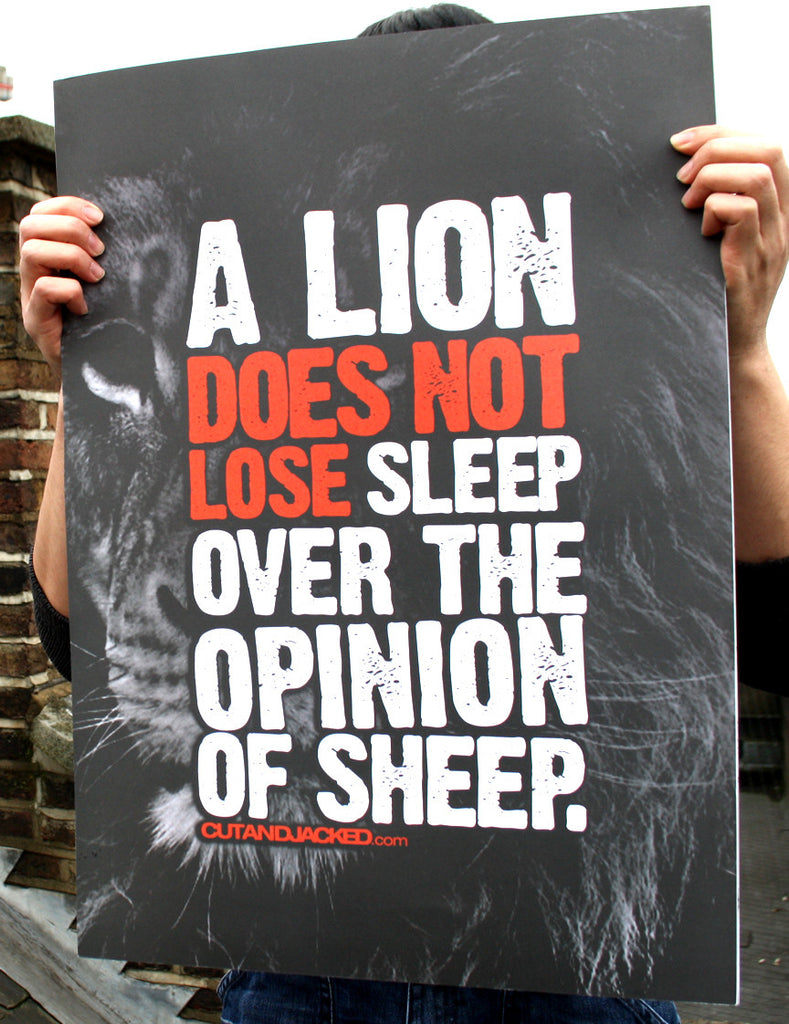 A2 Poster - "A Lion Does Not Lose Sleep Over The Opinion Of Sheep"
$29.00
Sometimes all you need is motivation. The reality is you can't always be surrounded by supportive people who will contribute towards your goals. This poster is a visual reminder for a powerful mindset…You can't be swayed by the naysayers, the negative, and those who lack ambition. Those who lack ambition will often try to convince you, you are in the same boat… And as the metaphor goes "A lion does not lose sleep over the opinion of sheep" so keep your head up, stay focused and keep striving. This poster was built for you.
Size: A2 (420mm x 592mm), (16.5 inches x 23.3 inches)
Material thickness: 300gsm
Finish: Matte
Packaging: Packaged in durable tube.
Worldwide Shipping Tracked. Typically takes 5-10 working days via Royal Mail.

Not including frame.