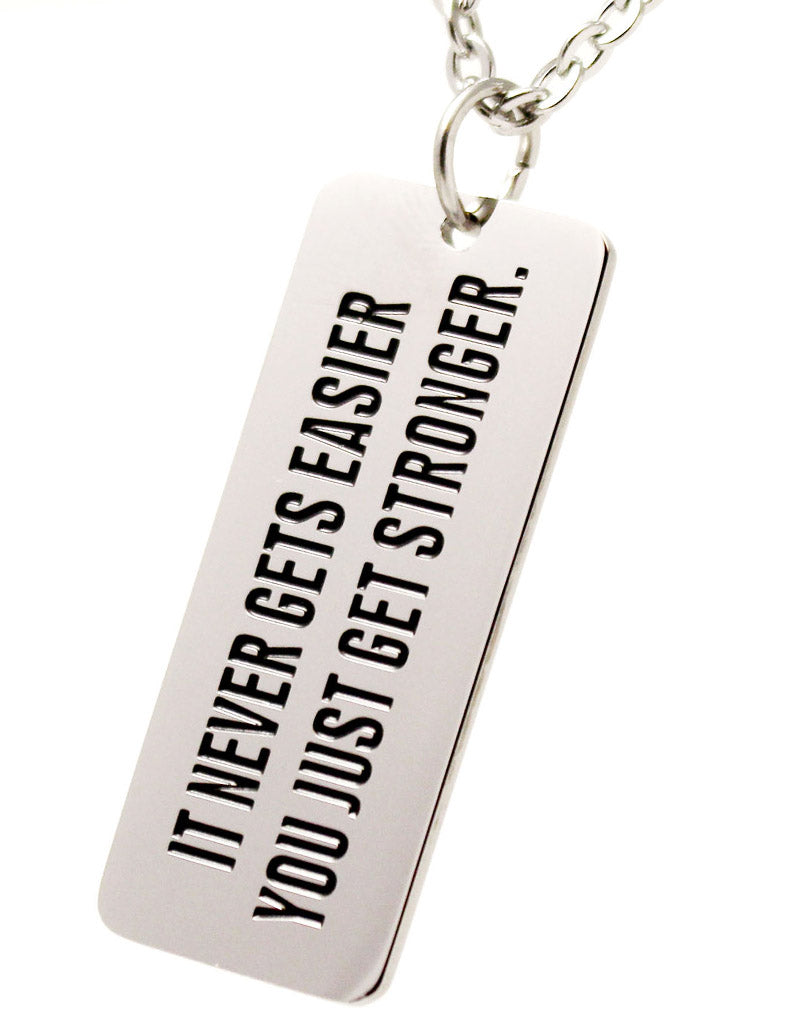 It Never Gets Easier You Just Get Stronger - Necklace - Stainless Steel
$36.00
Training is a lifestyle. A journey. A process that takes time and persistence. With that persistence comes reward... The reward of strength. The slogan "It never gets easier you just get stronger" is a literary representation of the work you have put in to get stronger, fitter, better in the past, present and future. A reminder that the strength you possess right now is due to the work you have put in, in the past. And your present efforts will contribute to the person you become. 
For those working towards a stronger, better being...
This necklace was built for you.
*Unisex
*Quote is on both sides of the pendant
Pendant Materials: Stainless Steel, silver plated.
Chain Material: Titanium steel.
Pendant Dimensions: 19mm x 45mm.
Chain Length Options:  
*20in (50.8cm)
*25in (63.5cm)
Chain Width: 3mm
Packaging: Packaged in high-end matte laminated jewelry box.
Shipping: Worldwide Shipping Tracked. Typically takes 5-10 working days via Royal Mail.