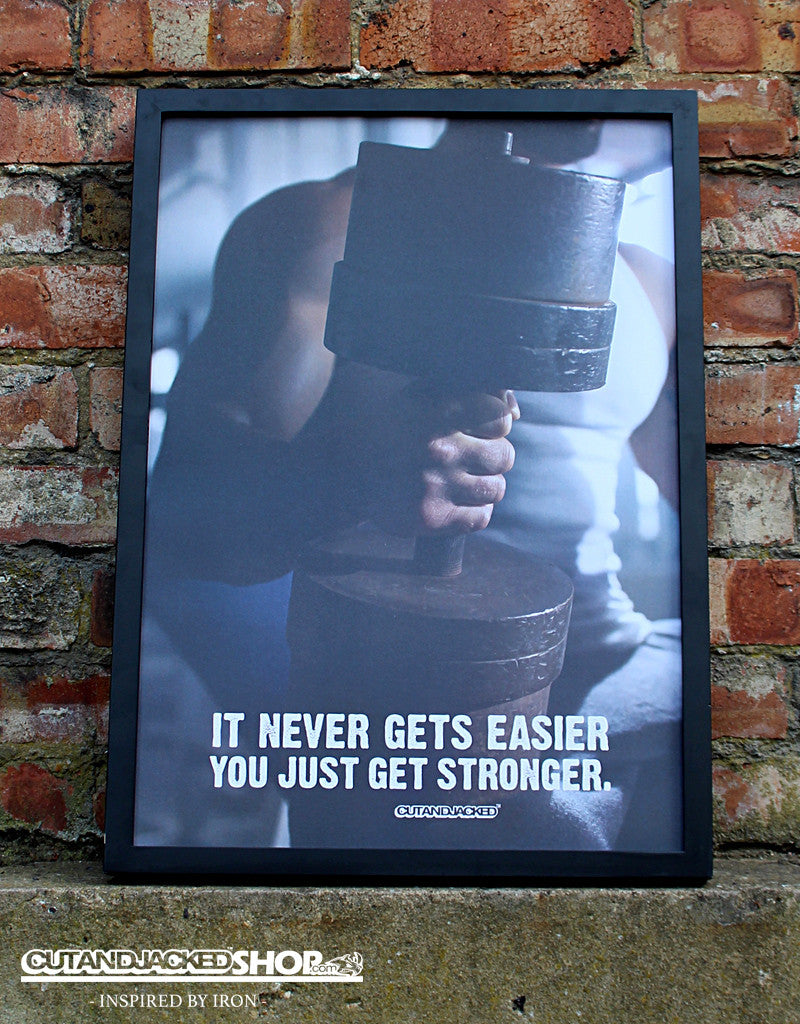 It Never Gets Easier You Just Get Stronger - A2 Poster
$28.00
Training is a lifestyle. A journey. A process that takes time and persistence. With that persistence comes reward... The reward of strength. The slogan "It never gets easier you just get stronger" is a literary representation of the work you have put in to get stronger, fitter, better in the past, present and future. A reminder that the strength you possess right now is due to the work you have put in, in the past. And your present efforts will contribute to the person you become. 
For those working towards a stronger, better being...
This poster was built for you.
Size: A2 (420mm x 592mm), (16.5 inches x 23.3 inches)
Material thickness: 250gsm
Material: Matte.
Packaging: Packaged in durable tube.
Shipping to anywhere in the world, usually takes between 5-10 working days via Airmail.

Not including frame.